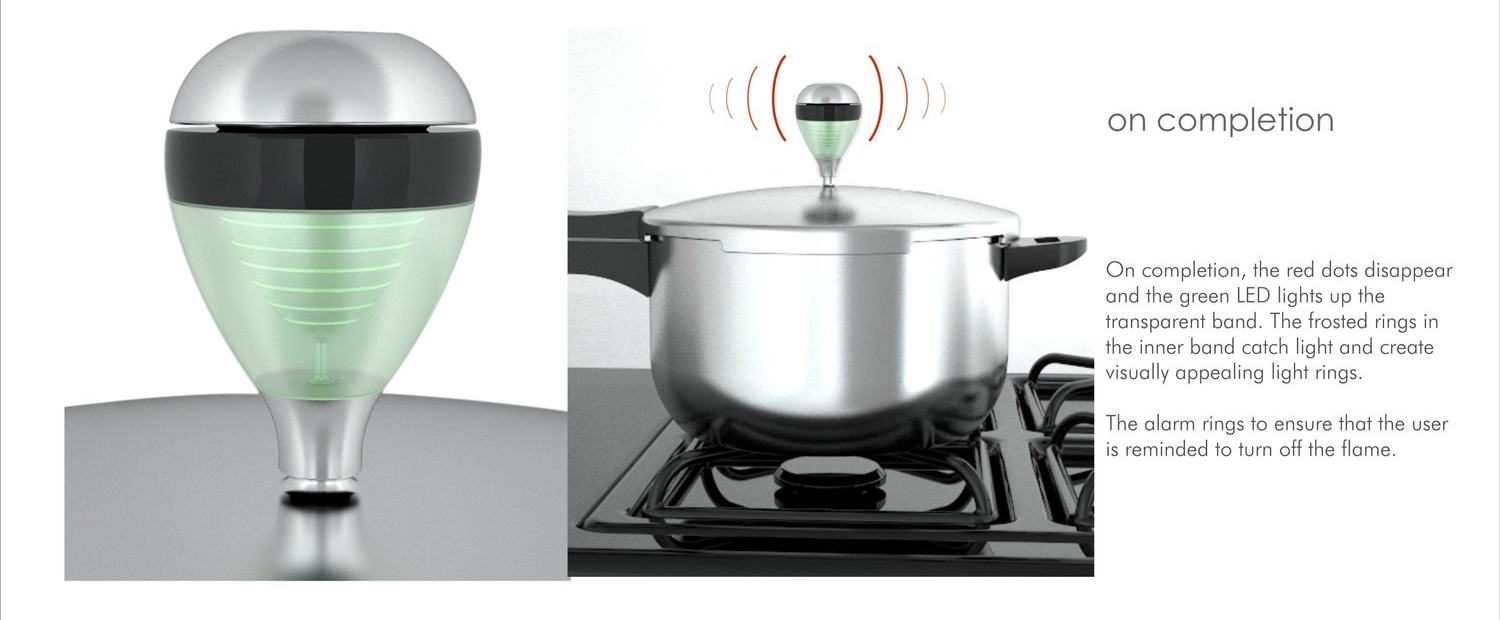 Whistle Counter
Team: Anupma Rajani, Venkatesh Parthasarathy, Pradeep N Rao, Sruti Kulothungan of Foley Designs
Year: 2010 ( Entry for Red Dot awards)
Copyright: Foley Design
Role: User Experience & Product Conceptualization
Whistle Counter is a smart weight for the pressure cookers in India which keeps a count on the number of whistles required to cook a particualr dish. The product styling takes inspiration from a dew drop and elegantly blends with the tasteful kitchen appliances and dishes.
Our goal for this product concept was to reduce the stress and improve the cooking experience of using pressure cookers which form an integral part of Indian kitchen.
What's stress about? Well, unlike the other modern cooking appliance (like microwave, steamers etc.) which are time-based and do not require constant user attention, cooking in pressure cooker requires the person to keep a constant vigil & count the number of whistles during the cooking process. Not only, is the sound of whistle disturbing but often, people, especially amateur cooks find it hard to keep track on the whistle count amidst other household chores. As a solution to this common problem, our concept, Whistle counter is a modern take on this traditional Indian cooking vessel, inspired by the new trends and appliances that are venturing the Indian kitchens.
Skills: Concept generation, Sketching, Rendering, Product design & styling, User experience, Product interface